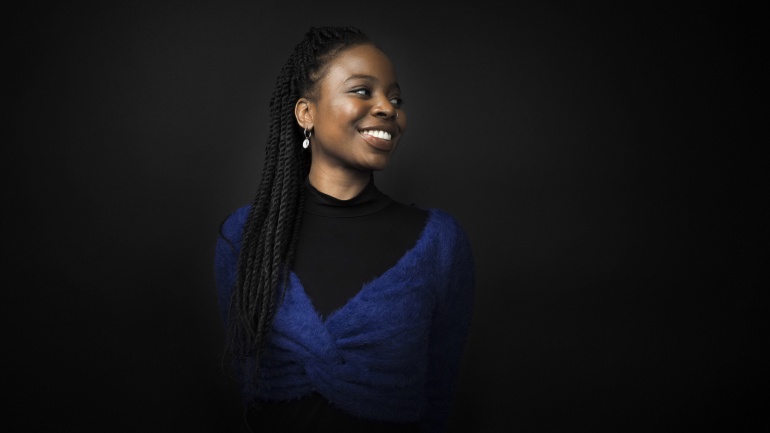 Project Manager (she/they)
Brief info
Born and raised in Tiohtiá:ke/Montreal, I am situated in the territory of the Kanien'kehá:ka nation. Respectively from Jacmel (South) and Léogâne (West), my parents migrated from Haiti to Montreal between the 70s and 80s.
During my university studies, I was searching for myself, but I could not find any answers. The first books that I read that was revolutionary for me were
Black Feminist Thought from Patricia Hill Collins and Women, Race and Class by Angela Davis. Since then, I dedicate myself to contributing to grassroots initiatives and research centered on Black women.
I have been working both in the gender-based violence sector and the migration sector with an interest on sex work. I am here because I am exhausted of the racism, transphobia, and stigmatization of sex workers in the gender-based violence sector. I am tired of seeing Black folks and queer folks not having safe spaces for healing.
"I do this work because Black and queer people need spaces for healing. I do this work because it helps me understand my story and our stories. I do this work because it is leading me to the path of my own Black liberation."
Join a Community with Over
a Million People